A team that's right behind you
We're all in it together at Atrium. In creating an environment where people learn, grow, and follow what they're passionate about. Feel confident making decisions, at any stage of their career. And do work that makes them proud, knowing they're playing a valuable role in shaping the success of the business.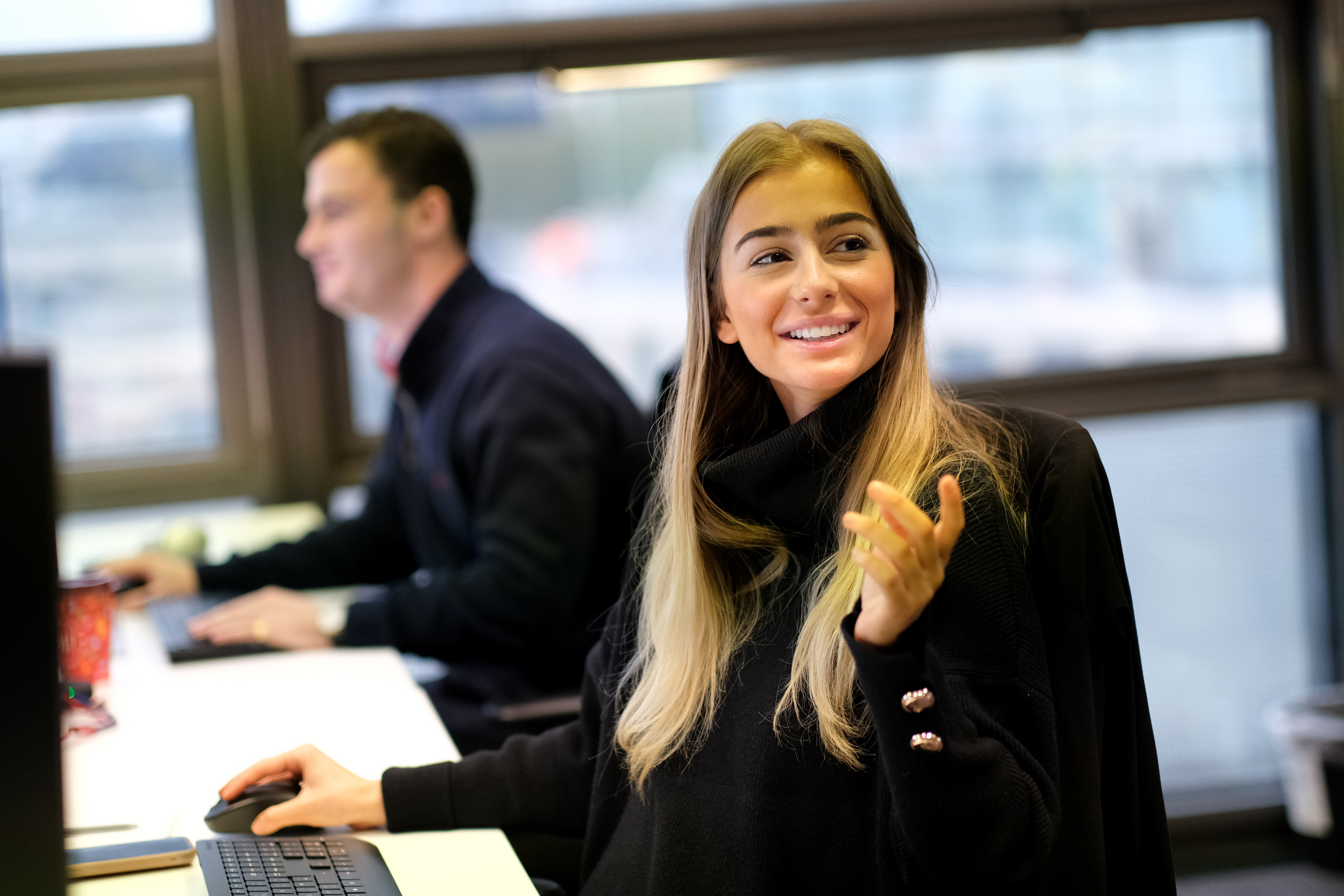 Early careers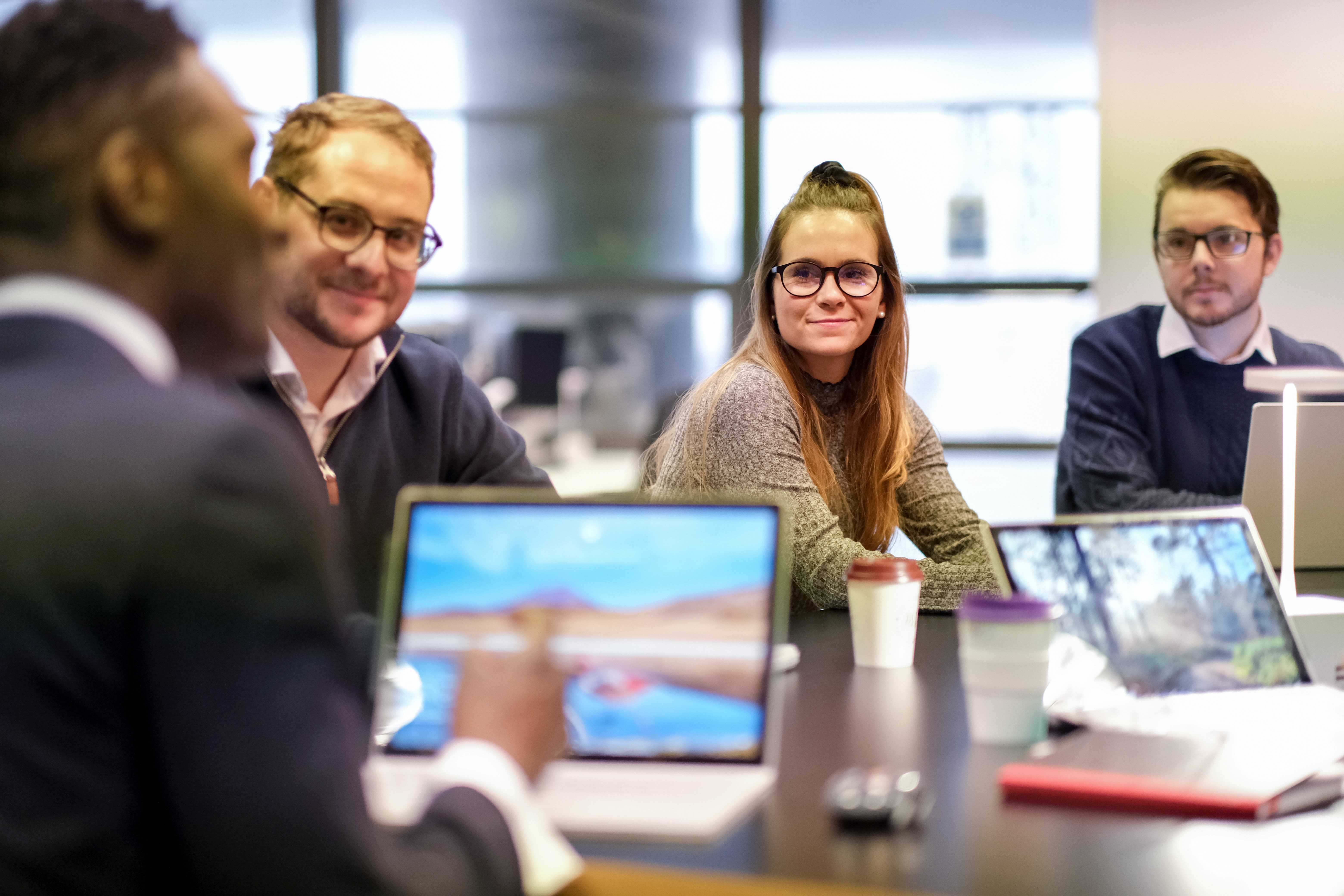 Opportunities
Employee benefits
The backbone of our culture
You'll see by the number of groups we have that there's loads to get involved in. Many of our people started them and it's because our culture encourages it – if you've got an idea and it feels right for the business, we fully back you to lead on and see where it takes you.
ESG
Like all our groups, everyone is free to join and contribute. Our ESG team brings together people from all corners of the business to discuss anything from micro level actions, like reducing single use plastic, to the more longer-term plans for the business.
Diversity and Inclusion
We're making great strides with D&I. That includes equalling paid parental leave across the board and introducing job shares – an arrangement that allows team members to share a role and have more time to spend with their family.
And to make sure we're hiring from the widest pool of talent possible, we're also transforming the way we recruit. We've introduced blind CVs and made unconscious bias training compulsory for anyone who has to hold an interview. 
Parent support
Inspired by the pandemic, this group gave parents juggling work and home schooling a space to share stories and tips and ask for extra support if they needed it. It was so successful the group lives on, and still meets to provide parents a vital network to lean on. 
Training Committee
The Training Committee's main event is 'Training Tuesdays', where two teams from opposite ends of the business present and give everyone an insight into what they do. It keeps us all connected and makes for a more robust business – we all understand each other's role and its importance to the big picture.
Sports and Social
From organising a DIY go-kart challenge, to putting on exercise classes, to mapping out a treasure hunt across London, the Sports and Social team take care of multiple events throughout the year to keep everyone connected and having fun. 
Working practices
This group is all about exploring new ways to make our work life smarter and more rewarding. For example, we now operate with a flexible working model – as long as it makes sense for the business, people are free to work where and when they like, but our culture makes sure the office is always full of life and energy. 
Innovate
We've always been at the forefront of market innovation. Through engaging with The Lloyd's Lab or collaborating closely with start-ups and insurtech networks, the Innovate team explores and educates themselves on the new products and partnerships that are transforming the future of the industry.
Personal Development
The Personal Development team make sure our people are given the best chance to progress and succeed in their career. We make sure everyone's assessed fairly and given the financial backing to pursue any course that's going to accelerate their development.
Wellbeing Group
The Wellbeing Group collaborate to discuss wellbeing initiatives, share ideas on wellbeing activities and programmes, as well as brainstorming on how we can continue to support employees at Atrium. The group comprises of many qualified Mental Health First Aiders who are equipped with skills to support colleagues with their mental health.
CSR
Our CSR programmes stretch far and wide. Fundraising, corporate sponsorships and our work in the community are really important to our people, and the CSR team organise plenty of opportunity for everyone to get involved in, year-round.
Women at Atrium
The mission of the Women at Atrium Network is to empower, educate, inspire and motivate Atrium women to succeed.
It is an employee-led network that has been set up to bring women from across the business together, to share ideas, knowledge, and expertise. We aim to equip women with helpful tools to aid their professional development.
The network hosts quarterly events offering talks and education on specific tailor-made female topics, as well as inspiring women by sharing stories and showcasing strong female role models, to help develop our female talent pool.