18_07_22
Pride at Atrium – Catch Chloe Morgan's inspirational talk
Professional lawyer, pro footballer, diversity and inclusion advocate, a woman of mixed race and a member of the LGBTQ+ community – it's hard to know where to start with Chloe Morgan.

Chloe is well placed to talk about being a part of so many different communities. And she's certainly had her fair share of experiences and obstacles on the road to success.

Which is why, on Tuesday 28 June, Chloe came in to talk to the team at Atrium Underwriters as part of our Pride Month programme of activities.

The inspirational talk is available to watch on the right.

Key topics include Chloe's coming out story, her first introduction to football at a grass roots level, being a full-time lawyer and professional footballer simultaneously and the male-bias she has had to conquer along the way in both of those worlds.
The current No.1 goalkeeper for Crystal Palace in the FA Women's Championship, Chloe previously played for Tottenham Hotspur for six years (with a brief loan stint at Arsenal) and was the Spurs' No.1 during their debut season in the FA Women's Super League (WSL).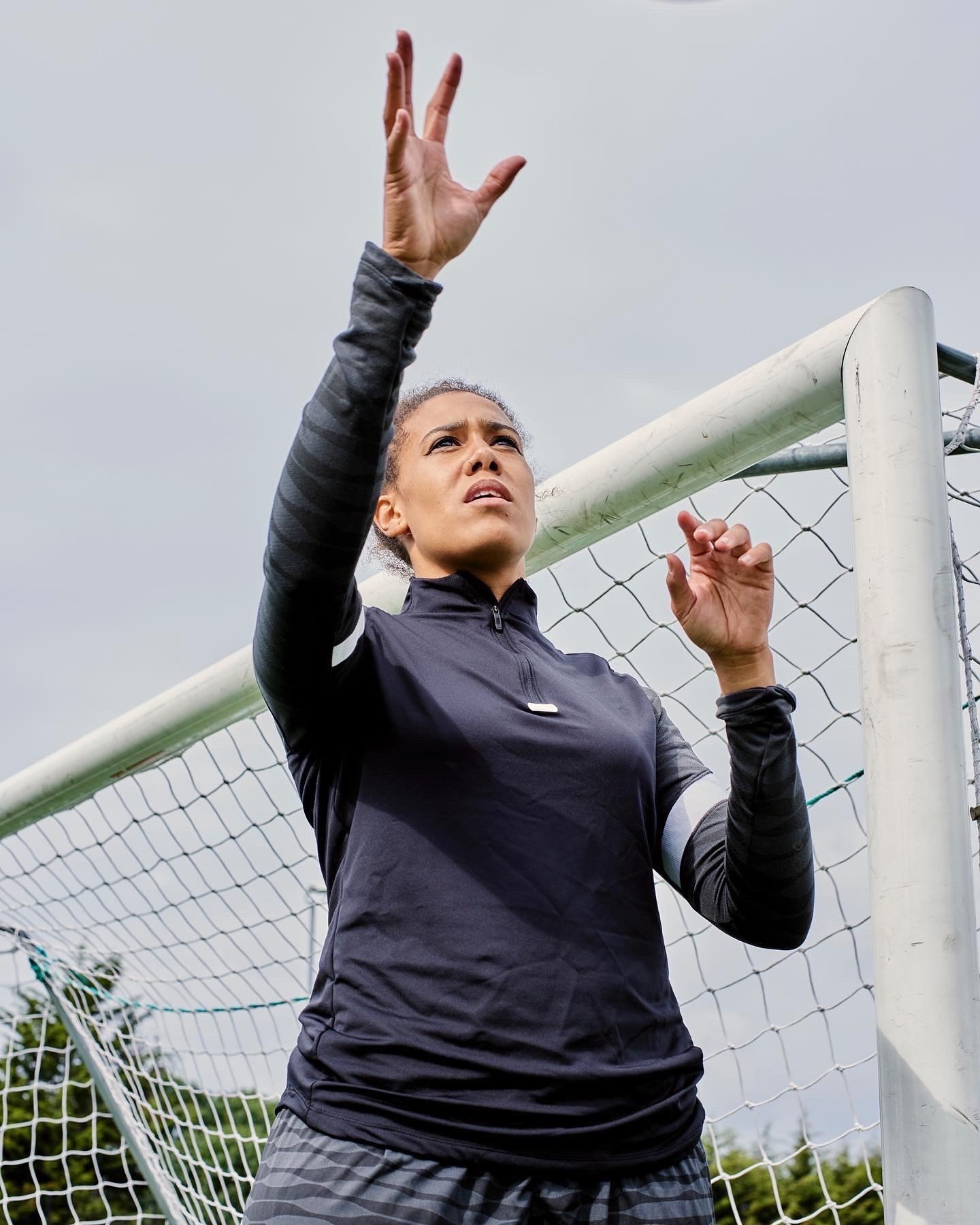 Owner and Director of M-Power, a goalkeeping coaching company specifically for girls, women and non-binary people, Chloe is very passionate about the development of the women's game and says, "I wanted to leave the landscape in a better place than I found it".
Chloe is also an outspoken advocate for gender, race and LGBTQ+ equality in sport. This advocacy has seen her awarded The Football Blacklist Award 2020 and The DIVA Player's Player Award 2021. Chloe was also featured in The Guardian's Pride Power List 2021.
As a professional goalkeeper, you'd be forgiven for thinking Chloe has more than enough on her hands, but she also has a full-time day job as a 7-year PQE civil litigation solicitor at a national law firm, where she specialises in cases relating to personal injury.
When asked in the Q&A at the end of her Pride Month talk about the positive steps the Insurance industry can take towards being more adequately representative of the UK population in terms of LGBTQ+ and creating a safe and comfortable space where people can be themselves, Chloe replied, "I think that asking questions is the best thing to do. Complete silence is the worst-case scenario. It's about opening up conversations with employees that you've already got."

"For myself, I love having these conversations, these discussions, these questions being asked. I'd prefer for that to be the case rather than no one asking me at all".
Atrium is committed to supporting diversity and inclusion in the workplace.